How does Clear Aligners Treatment work?
Invisible Braces or Clear Aligners Process.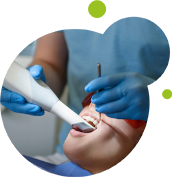 1. Visit Us For a Quick Scan

Call us or provide us your information & we will arrange for a FREE 3D Scan, Checkup & Consultation for your Clear Aligners Treatment.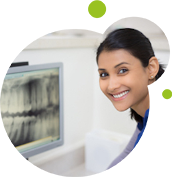 2. Review your treatment plan

Our expert orthodontists will design your perfect smile, and discuss your treatment journey with you. There are absolutely no commitments, you are free to not proceed, although it will be very hard passing on that beautiful smile.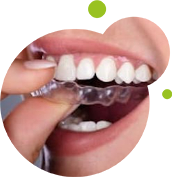 3. Start Your Journey

The aligners will straight shipped to your home. You'll love your smile everyday as it transforms. No more clinic visits! we will be right beside you to support you throughout the journey through teledentistry. Our experts will oversee your progress.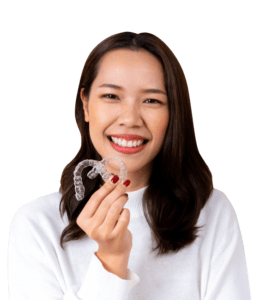 We're excited to get you the best smile you deserve. Let our experts clear any doubts you have. Schedule an initial video consultation with an orthodontist completely free!
In today's modern world where aesthetics and the way things look is so important people are looking for alternatives to the classic train track braces in order to have straighter teeth. Many people want straighter teeth, but they don't want the ugly metal brackets and the discomfort that comes with traditional orthodontic work.
If you fit this description, you may want to consider SDalign Clear Aligners or Invisible Braces.
When a small amount of pressure is applied to a tooth, it will naturally move in the direction of that pressure.
The process of tooth movement is well understood by science and the bone around your tooth is quite capable of making way to tooth movement and re-forming behind it.
SDalign Clear Aligners work by using force to move your teeth into a new position, forcing the body to adapt by remodeling the bone. SDalign Invisible braces, like other types of teeth braces, work by gradually shifting teeth into the ideal position, making your teeth straight.
Each set of SDalign Clear Aligners or Invisible Braces is a unique 3D-printed model of the teeth designed to move them into different positions along the way to the desired result.
We use 3D software to plan your treatment and to see exactly what's going on and how to align your smile. Your 3D virtual plan is reviewed by a duly licensed and registered dentist or orthodontist, who will guide your new smile from beginning to end – with a treatment plan  that would last as little as 6 months.
Next, we will show you a preview of your new smile showing how your smile will transform and begin production of your SDalign, as unique to you as a fingerprint. Because the SDalign Clear Aligners or Invisible Braces are custom-built for a tight fit, they are best for adults or teens. 
Once a dentist or orthodontist decides how to correct your bite, they'll plan for moving your teeth. If you get the SDalign, you'll be fitted for several versions that make slight adjustments to move your teeth over the treatment time.
From that information, the orthodontist can arrive at a diagnosis, and then work within the aligner software to design your smile and plan the treatment process – which tooth moves where, and in what order – guiding teeth into healthy positions. Remember, this is all the teeth – not just the few that are seen when someone smiles.
They're made from a clear plastic or acrylic material and fit tightly over the teeth, but can be removed for eating, brushing, and flossing. You'll get a new aligner every few weeks to continue moving the teeth into the desired position.
SDalign Clear Aligners are a good solution for correcting mild to moderately crowded or incorrectly spaced teeth. They are most effective if your back teeth already fit together properly. SDalign Clear Aligners are usually effective in correcting simpler or tipping movements of teeth in two dimensions.
For more complex movements, traditional braces may be required. SDalign Clear Aligners or Invisible Braces are usually recommended for adults whose teeth and jaws are fully developed, and not for children.
Same as you can't make your body perfect by going to the gym once, with SDalign Clear Aligners or Invisible Braces you need to take one step at a time, wear them on a regular basis, and follow your orthodontist's recommendations – and get a great smile you've always wanted.