Why Choose SDalign Clear Aligners Treatment?
Get perfectly aligned straight teeth with Invisible Braces or Clear Aligners.
7 out of 10 choose SDalign for Clear Aligner Treatment!
SDalign Clear Aligners has the following advantages as compared to other leading brands of clear aligners: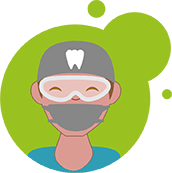 Planned and designed by MDS Orthodontists in India. Other Clear Aligner brands get treatment planning by technicians but not qualified doctors.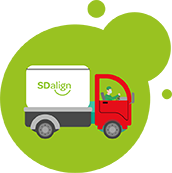 Fast Delivery & Treatment
SDalign Clear Aligners are delivered in 10 days. Other aligner companies take atleast 30 to 45 days.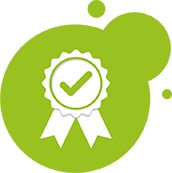 Treatment is directly monitored by a dentist at a dental clinic so there is accountability and reliability of treatment plan.
Best Quality PETG Aligners
SDalign Clear Aligners use a customised biocompatible material for our sheets which has the following benefits:
We're excited to get you the best smile you deserve. Let our experts clear any doubts you have. Schedule an initial consultation with an orthodontist completely free!
Why people choose SDalign Clear aligners or Invisible braces over traditional or conventional braces?
Most patients find SDalign as the perfect solution to get better oral health, confidence to smile and an improved personality because they provide the benefits of braces treatment without the compromises and problems that are associated with conventional braces.
To explore and experience these benefits for yourself, call our Expert Dentists on +91-7506 02 02 02 or email us on sdalign@sabkadentist.com for a FREE Consultation with our Expert Orthodontists.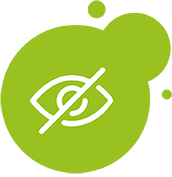 SDalign Clear Aligners are made of PETG Material which is transparent & invisible. Say no to ugly metal braces!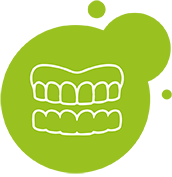 SDalign Clear Aligners are to be worn for 20 hours a day. They are removable & very comfortable. No brackets or wires!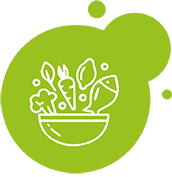 You can eat anything without changing your diet unlike metal braces. Continue to enjoy pizza, burgers, pav wadas & more!