Most people feel dental treatments are expensive– from root canals to crowns, implants, and even orthodontic treatment. When it comes to orthodontic treatment, metal and ceramic braces are the traditional options and have been used for decades due to their durability, affordable costs, and success rate.
However, the need for aesthetic options resulted in the introduction of clear aligners.
Though clear aligners are the most aesthetic braces options available today, many people think they are expensive and choose to go with ceramic braces.
With celebrity endorsements and social media ads, it is easier to believe clear aligners are for the high-flyers and the affluent.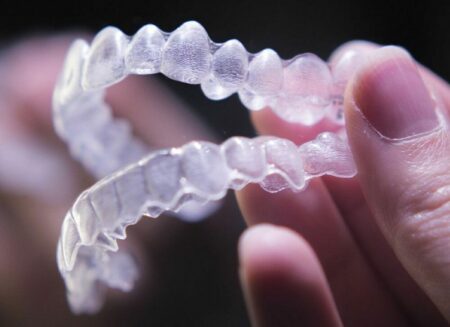 As we understand the cost of clear aligner treatment, we must realize that they are needed for today's lifestyle and time.
Though they may be more expensive than traditional metal, ceramic, and lingual braces, their benefits make them worth their cost.
The Cost of Evaluation
Ceramic braces are a tad bit costlier than metallic ones because of their tooth-colored nature. However, there is a significant difference between clear aligners and metallic or ceramic braces.
It is natural to wonder what clear aligners have in them that makes them costlier than the other braces options.
We all can agree that metallic braces and, to some extent, even ceramic braces make one conscious about their smile. While they are cheaper, they cause pain and discomfort and affect one's appearance throughout treatment.
Compared to metallic braces, clear aligners are made from high medical-grade plastic with a smooth finish and margins, making treatment with them comfortable and painless.
Against the affordable cost of metal and ceramic braces, one also needs to follow dietary restrictions during treatment and visit the orthodontist once a month to tighten the wires. Contrary to this, clear aligners are removable trays, so there are no dietary restrictions.
Other disadvantages of metal and ceramic braces include long treatment duration, making individuals self-conscious, and drawing unwanted attention during social interactions.
Clear aligners flip this situation as they are transparent and almost invisible from close distances, making individuals confident during social interactions. So, while we evaluate metal, ceramic and invisible braces for their cost, weighing them against their benefits and disadvantages is important.
Easy Payment Options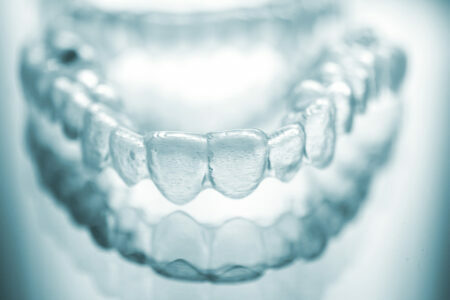 It is natural to argue that clear aligners cost way higher than traditional metal and ceramic braces. Still, their cost is justified compared with the comfort, convenience, and accuracy they provide over these traditional braces.
As with most braces' treatments, the cost of clear aligners can be easily spread over monthly installments, just like with other expensive electronics or other items we buy.
Clear aligner companies like SD Align offer EMI plans for as low as INR 4000-5000/month. By choosing clear aligners for correcting your teeth alignment, you are securing an asset– a beautiful, dazzling smile with minimal effort.
So, if you want to opt for the best braces option at optimal costs, SD Align clear aligner treatment is most recommended.
At SD Align, we use advanced German technology, 3D scanning, CAD/CAM manufacturing, and superior quality material to fabricate the best quality clear aligners that enable precise treatment but at affordable rates.
SD Align is available at all Sabka Dentist clinics across India and most dentists and orthodontists.
What's Our Take?
Still wondering, "Are invisible teeth aligners pocket friendly?" Well, though they are slightly more expensive than traditional metal and ceramic braces, they offer many benefits that make them value for money.
Additionally, giving you a stunning smile that is a lifelong asset is priceless, isn't it?
If you are keen on getting your teeth straightened with clear aligners, visit your nearest Sabka Dentist clinic or call us to book your consultation appointment.