"Nobody needs to know!"  is what we tell all those who wish to undergo clear aligner treatment with SD Align. Having irregular teeth can affect your smile and your confidence.
It is natural to wonder about the best way to get straighter, healthier teeth. Most people who wish to get their teeth aligned avoid seeking treatment as they do not want to wear metallic or ceramic braces during treatment. Thanks to advances in orthodontics, clear aligners are the best way to straighten your teeth today!
Clear aligners are transparent biocompatible trays that are not visible even from close distances when worn on upper and lower teeth. At SD Align, we manufacture aligners using precision technology like 3D scanning and CAD-CAM.
Wondering which aligner brand to choose? Read on to find out the top reasons to pick SD Align's Clear Aligners; India's best quality of aligners monitored by expert orthodontists!
What Does Getting Clear Aligners Involve?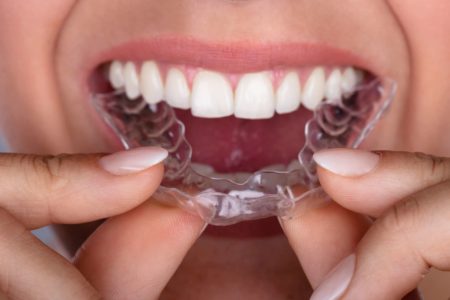 If you have decided to undergo clear aligner treatment, you will require an initial consultation with an orthodontist. The typical procedure that you will undergo for your clear aligner treatment includes:
The orthodontist thoroughly evaluates your teeth, gums, jaw alignment, bite, facial profile, and structure. They may request you get a few x-rays to help them assess the problem.
Impressions using an elastic material will be made for study and record purposes.
An advanced scanner will be used to take a 3D scan to record your teeth and bite and upload it on special software. These scans are shared with the panel of expert orthodontists at SD Align, who will begin planning your treatment.
The final treatment plan is shared with your treating orthodontist, who will discuss the same with you. A simulation of your entire treatment will be shown to you to help you understand the procedure better.
Once you and your orthodontist approve the treatment plan, this is communicated with the lab team at SD Align, who then begin fabricating your aligners.
All aligner trays at SD Align are customised for each patient, and we take utmost care of accuracy and precision by using the best-in-class machines and materials.
Once your trays are ready, they will be shipped to your orthodontist. With SD Align, getting your first set of trays takes just 10 days from the day of your scan.
Your orthodontist will teach you how to wear and remove your aligner trays, clean them and when to change to the next set. You will require to visit your orthodontist at least once in 4 to 6 weeks for evaluation and monitoring.
They will also instruct you about the dos and don'ts while wearing clear aligners and throughout your treatment.
Why Should You Choose SD Align Clear Aligners?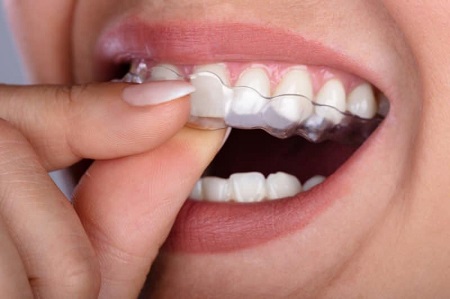 Clear aligners are the most advanced braces today but did you know they have been around for a few years? Several companies are offering customized clear aligners, but most of them are international brands with facilities located outside India.
When choosing a global brand of aligners, there are a few drawbacks that you must know about:
High costs
Since international aligner brands have their labs and facilities outside India, importing trays attracts taxes and duty, which are added to your treatment cost, making your treatment expensive.
Indian brands like SD Align have their laboratory and manufacturing facilities in the country, enabling them to provide affordable aligners to the Indian population.
Delay in treatment
The impression or scan needs to be sent to the lab for treatment planning and manufacturing to get your trays. It may take around 2-3 months to receive your first set of trays from the day of your impression, thereby delaying your treatment and demotivating you. SD Align ensures your trays reach in just 10 days!
Here are the top reasons why 7 out of every 10 people choose SD Align for their clear aligner treatment:
All SD Align aligners are fabricated with precision using the most advanced machines and materials.
We have a dedicated team of expert orthodontists qualified to customize a treatment plan for each patient. 
As all treatments are monitored by dentists and orthodontists, ensuring accountability and reliability in the treatment plan.
SD Align uses the best quality of BPA-free PETG aligner sheets to fabricate your aligners, giving them a clearer and more transparent look than other aligner brands in India.
With manually polished edges, we ensure each aligner tray has smooth edges for a more comfortable fit.
SD Align clear aligners are stain-resistant, giving you superior aesthetics throughout your treatment journey.
We use state-of-the-art machines to fabricate our aligners to give you an accurate fit, convenience, precision movements, and a glitch-free treatment journey.
We promise to deliver your aligners in just 10 days from the day of your impressions. That's how committed we are to your treatment.
We are Indian in our heart and soul, and no one understands treating Indian dentition better than we. With hundreds of successfully treated orthodontic cases at Sabka Dentist and other clinics, we promise to deliver flawless smiles.
As a Made in India brand, SD Align aligners are readily available across India and are the most affordable aligner brand today, providing the best quality of treatment.
If you have broken or lost your trays, we've got you covered! With a lab based in Mumbai, we assure to send you a replacement as early as possible to avoid any treatment gaps!
Conclusion
SD Align is a market leader for clear aligners in India with a record for delivering  beautiful smiles most conveniently and comfortably. With the superior quality of materials, advanced machines, and manufacturing process, we ensure safe and reliable clear aligner treatment for our patients.
If you are looking to get your teeth straightened but do not wish to tell anyone, contact us today! Book your orthodontic appointment at your nearest Sabka Dentist clinic, or click here!