The thought of getting your teeth aligned with clear aligners is exciting. Most people prefer to opt for clear aligners to correct their irregular teeth but often pause before treatment to wonder, "How good are they?"
Compared to traditional forms of metal and ceramic braces, clear aligners are a relatively new technology in orthodontics. They are popular for their superior aesthetics and unparalleled comfort and convenience.
If you are thinking about getting your teeth straightened, here are seven clear aligner facts you must know!
7 Clear Aligner Facts You Must Know!
1. Clear aligners are invisible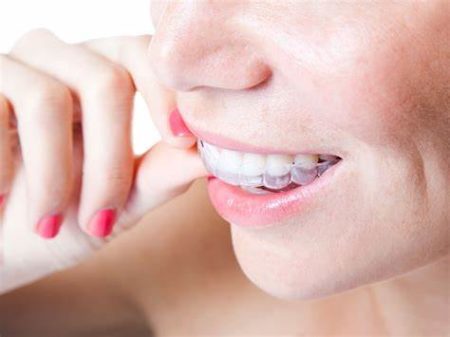 The most striking feature of clear aligners is that they are transparent and nearly invisible even from close distances. These aligner trays are made from medical-grade plastic and must be worn on upper and lower teeth to bring about their movement.
Contrary to metal and ceramic braces visible from afar and in photographs, no one will notice you wearing clear aligners. This makes aligners a popular choice among patients today.
2. Ability to visualise treatment results before beginning
For most patients willing to undergo orthodontic treatment, one question that keeps coming back to them is, "How will my teeth look at the end of treatment?" With the marvels of digital technology and advances in dentistry, you can visualise your entire treatment before beginning your aligner journey.
Before aligner fabrication, your orthodontist will take 3D scans of your teeth and bite. These scans are uploaded on software and sent to the panel of orthodontists for treatment planning.
Once the plan is ready, the same is shared with you and your orthodontist for approval. At this stage, you will be able to visualise your entire treatment and the final result. Your aligner fabrication begins once you and your orthodontist approve the plan.
3. Extremely convenient
Think braces, and most patients who have undergone orthodontic treatment will tell you how inconvenient they were. Since traditional metal and ceramic braces are fixed on your teeth with a wire passing through a slot in them, it is extremely inconvenient to brush, floss and eat your favourite dishes during your treatment.
However, you can live as you already do with no hindrances while brushing, flossing, or eating with clear aligners. Clear aligners are removable trays and make orthodontic treatment breezy and convenient.
4. No food restrictions
Traditional braces are fixed on teeth using dental glue and remain in place till the end of your treatment. Eating hard, sticky foods with your braces can cause them to come off and delay your treatment.
For this reason, most orthodontists advise their patients to avoid eating hard and sticky foods during their treatment, which may include crowd favourites like pizzas, burgers, panipuri, candy, toffees, and every other food that you need to bite into.
Since clear aligners are removable trays, there are no food restrictions during your orthodontic treatment with them. Every day is a regular day, and you can enjoy all your favourite dishes.
5. Made from superior quality medical-grade plastic
Clear aligners like SD Align are made from superior quality, medical-grade, biocompatible, BPA-free polymer, making these trays safe for you. Since these trays are made from medical-grade plastic, be rest assured that they do not cause any health issues.
Before you pick your brand of clear aligners, confirm with your orthodontist if they are BPA-free.
6. Customised trays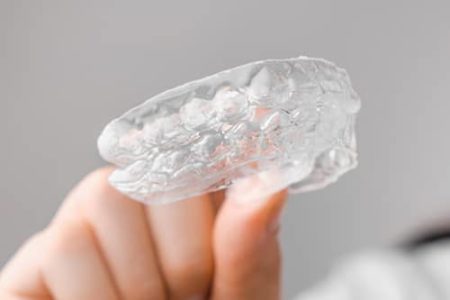 Any product or item that is customised for you fits or works best, isn't it? This applies to clear aligners too! Clear aligners are custom-made trays for each patient based on their teeth' alignment.
The dental records and measurements collected at the beginning of aligner treatment help the dental laboratory fabricate tailor-made trays just for you. Traditional metal and ceramic braces are one-size-fits-all and come in standard sizes.
7. Comfortable
With a mouth full of metal and ceramic components, most patients undergoing traditional braces treatment complain of cuts, knicks, ulcers and bruises in their mouth at different times during their treatment. These events can be blamed on the brackets and wire. However, this does not happen with clear aligners.
Clear aligner trays of brands like SD Align are the best quality PETG aligners custom-made from soft, biocompatible, smooth, medical-grade plastic. For added comfort, all SD Align aligners receive manual finishing to ensure smooth margins that do not hurt your gums, cheeks or lips when worn.
Since clear aligners are moulded to fit each patient's teeth, they cause little or no discomfort to the wearer. You might initially feel discomfort during your clear aligner treatment, but you will get comfortable in just a few days of wearing them.
Key Takeaway!
Clear aligners are, by far, the most comfortable and aesthetic treatment options to straighten teeth. Treatment using clear aligners is usually completed in 10 to 18 months, but the exact duration will depend upon the complexity of your case and your compliance.
With Made in India brands like SD Align, you will receive your first set of trays in just about ten days from the day of your measurements. If you want to straighten your teeth with clear aligners, visit your nearest Sabka Dentist clinic or book your appointment here!