A smile is said to say a thousand words without speaking a single word. One can call it the universal language of love, warmth, and compassion.
Despite these effects a smile can bring, many people cover their mouths when they smile or laugh as they are conscious of their crooked teeth. If this sounds familiar to you, visit your dentist right away!
Most people with crooked or irregularly aligned teeth are told to get braces. If this was you and you still haven't got them, chances are you avoid braces because of the ugly smile that metal and ceramic braces give you!
Nodded in agreement? we've got some exciting news for you! You can get well-aligned teeth and a beautiful smile without braces! Clear aligners, also called invisible braces, are today's most popular orthodontic treatment option.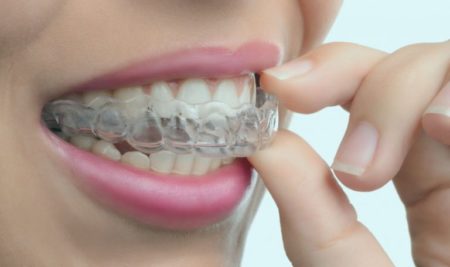 Several brands of clear aligners are available worldwide. A widely used Indian brand that is extremely popular among youngsters and older adults is SD Align.
Until a couple of years ago, most Indian orthodontists were forced to recommend an international brand of clear aligners for their patients due to the sheer lack of Indian companies. However, this changed with the introduction of SD Align– A Made an India brand that is proud to be #VocalForLocal!
Here's all you need to know about clear aligners, why SD Align is the band to opt for, and more from an orthodontist at Sabka Dentist!
How Do Clear Aligners Work?
Clear aligners have been used to straighten teeth for several years and are only becoming more popular. Though they are called invisible 'braces' due to their transparent nature, they are unlike regular braces.
So, how do they work? Aren't they too good to be true? Well, these are some common questions that most people have. Let's understand what they are!
Clear aligners are trays made from biocompatible, mouldable, medical-grade plastic and are customized for each patient. They usually come in pairs and a set of 12 or more trays per patient.
Each pair of aligner trays must be worn for around 22-23 hours for two weeks before moving on to the next pair.
When these clear aligner trays are worn on the upper and lower teeth, they apply small yet constant forces to push teeth into their new positions. These trays are transparent and invisible when worn, even from close distances, earning them the name.
Since clear aligners apply small yet sustained forces, treatment with them is far more comfortable than traditional braces that apply larger forces, in spurts.
Here's Why You Should Opt for Clear Aligners Over Braces
We often get apprehensive about newer treatments, and clear aligners are no different.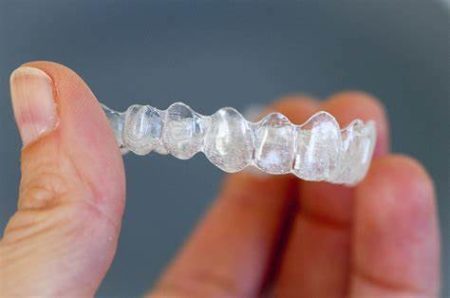 Clear aligners are the preferred choice for orthodontic treatment today and are preferred over braces for the following reasons:
Superior aesthetics
Clear aligners are transparent plastic trays that are invisible even from close distances. So, when compared to traditional metallic or ceramic braces, clear aligners show superior aesthetics.
For this reason, clear aligners are the most suitable option for people who have avoided orthodontic treatment as they don't want to wear an ugly metallic or a bulky ceramic smile.
Comfort
A wearer knows where the shoe pinches is a common saying. In fact, the wearer of metal or ceramic braces knows how uncomfortable they are. The brackets and wires can cause nicks and cuts along the way, causing discomfort.
Clear aligners, however, do not cause any such discomfort as they lack brackets and wires. Aligners of brands like SD Align have smooth, well-rounded edges that are comfortable for the teeth and gums.
Extremely convenient
Metal, ceramic, lingual, and self-ligating braces are fixed to your teeth using dental glue and are removed only after treatment completion. Clear aligners are removable.
Comparing the two braces types shows how inconvenient fixed braces can be for eating, brushing, flossing, and even speaking. For this reason, clear aligners are highly convenient for adults of all ages.
Have no diet restrictions
Most patients who wear fixed braces are advised not to eat hard, sticky foods or directly bite into pizzas, burgers, or hard fruits like apples to avoid brackets from dislodging from teeth and delaying treatment. With clear aligners, you can eat all you want with no restrictions.
Require minimum maintenance
Traditional braces require maintenance and must be kept clear to avoid cavities and gum diseases that can delay treatment. But, clear aligners are low maintenance, and all you need to do is wash when you remove them and brush them gently at least once or twice a day.
Enable easy brushing and flossing
Braces, being fixed, make brushing and flossing difficult. Since clear aligners are removable, you can brush and floss your teeth normally throughout your treatment.
The SD Align Advantage
Of the few Indian aligner brands, SD Align is, by far, the most popular and successful. There are several reasons why SD Align is popular with orthodontists and patients across India. Here's why:
Best quality of material used
SD Align's clear aligners are fabricated using the world-class PETG aligner sheets that are safe, comfortable, clearer, and stainless, than other brands of aligners available today.
Our manufacturing process ensures your aligners have smooth, polished margins that are safe and comfy for your gums.
Latest equipment
We use the latest technology, machines and devices at every step of your clear aligner fabrication. The use of precision equipment and global standards of materials ensures our clear aligners are empowered to move teeth effectively.
Highest level of safety and quality control
At SD Align, we follow the highest safety and quality control standards throughout the fabrication and manufacturing process. Our superior standards have allowed us to deliver happy, healthy, and safe smiles throughout the COVID-19 pandemic!
Monitored by an expert team of orthodontists
Expert doctors ensure successful treatments. This is true for your clear aligner treatment when you opt for SD Align.
The treatment planning, manufacturing, and monitoring are performed and overseen by an expert team of orthodontists. This makes SD Align fast, successful, and 100% reliable treatments.
Quicker tray deliveries
One of the significant drawbacks of international clear aligner brands in India is the delay in getting your first set of aligners, which takes at least 2-3 months.
You also end up paying the additional transportation and logistics costs as these companies have their laboratories and manufacturing facilities abroad.
With SD Align clear aligners, you will get your first set of trays around ten days from the day your measurements were taken. How do we make this possible?
SD Align is proudly Indian and has its laboratory and manufacturing facilities in India. This enables us to deliver the aligner trays to our patients all over India in the shortest time.
Affordable prices
It is natural to think that the best things come at a high cost. For SD Align's clear aligners, especially when most international brands of clear aligners available today are expensive due to the taxes and import duties levied on the trays that are fabricated out of India.
However, this isn't true of SD Align's clear aligners. Our clear aligners are priced reasonably, and we also offer easy payment options like EMI to make clear aligner treatments accessible to most people who need them.
Key Takeaway!
If you are unsure about the right type of braces to correct your irregular teeth, speak to our orthodontists at your nearest Sabka Dentist clinic.
Ask your dentist for SD Align's clear aligners if you wish to get your teeth aligned in complete secrecy. Get your electrifying smile in the most comfortable way possible with SD Align!