When we think of orthodontic treatment or braces, we presume it is a treatment for teenagers. While this was the larger perception and fact for a long time, braces today are for everyone. Yes, you read that right!
Ideally, orthodontic treatments are encouraged at a young age due to the ease and swiftness of tooth movements that are possible at this age, thanks to the soft and pliable bone.
However, with advances in orthodontic treatment, you are never too late for well-aligned teeth and a flawless smile. Especially with the introduction of clear aligners or affordable invisible aligners, adults with healthy teeth and gums can get accurate and successful results.
About Clear Invisible Aligners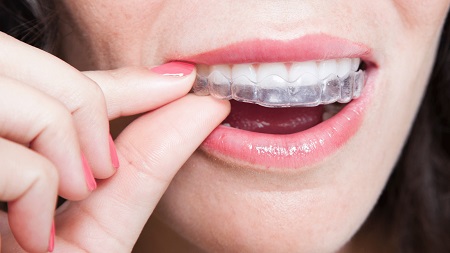 Clear aligners, also called invisible braces or invisible aligners, are a new-age orthodontic treatment that uses clear, biocompatible trays to move teeth into proper alignment.
When worn on upper and lower teeth, these trays are almost invisible, making them popular for aligning irregular teeth. These invisible aligners are a boon for people who suffer from oral conditions like a poor bite, crowding of teeth, crooked teeth, and malaligned teeth, as they can treat these conditions effectively and in the most discrete way possible.
Invisible braces are customized for each patient, and with brands like SD Align, you can begin your orthodontic treatment as early as ten days! These trays are removable and are particularly beneficial for people who suffer from poor oral hygiene.
Did you know poor oral hygiene can increase your risk for cardiovascular diseases? By opting for invisible braces, you can improve your oral hygiene and health at any age!
When are Invisible Aligners Indicated?
Clear aligners are versatile and can be used in all teenagers and adults with permanent teeth. Due to this, these invisible aligners are recommended for treating mild:
Crowding and spacing
Open bite
Deep bite
Diastemas
Tooth rotations (less than 20-degree rotation)
Invisible aligners are particularly recommended in adults who are highly conscious of their smile, have customer-facing job profiles, or have large social circles where they do not wish to flash a metallic or ceramic smile.
It is important to note that clear aligners are not advised in complicated malocclusion cases or those requiring surgical intervention.
Invisible Aligners for Different Age Groups
While invisible braces are for all, here's what you should know about them at different ages:
In children between 7 to 12 years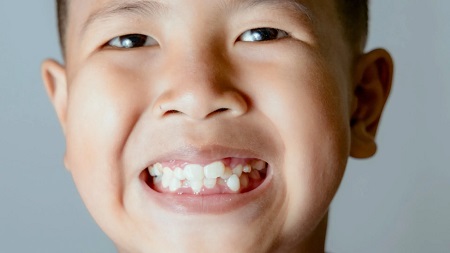 Children between 7 to 12 years may be good candidates for invisible braces. When malocclusions are left untreated, the child may develop speech problems, poor self-confidence, and self-esteem, and become retracted in a social scenario.
Some children also develop a fear of the dentist and complex social worries.
Though this is the best age for undergoing orthodontic treatment, invisible braces may not be the best choice for these kids. Children in this age group have mixed dentition and are experiencing a change from primary to permanent teeth; using customized, invisible aligner trays is not just cumbersome but also challenging.
In Teenagers
One of the prime candidates for invisible aligners, teenagers, are known to be highly conscious of their looks and appearances.
They are active and are just finding their way into the social circles. Orthodontic treatment using metallic or ceramic braces at this age makes them unattractive and highly self-conscious.
However, using clear aligners for correcting teeth alignment in teenagers allows them to become more confident about their image and appearance, avoid awkward social interactions, and enjoy food items of their choice without any restrictions.
The comfort, ease, convenience, and superior aesthetics of invisible braces are perfect for teenagers.
In adults between 20 and 45 years
This age group includes college students, young working individuals, and up to middle-aged professionals. People in this age group usually live hectic lives and require treatments that do not interrupt their schedules.
Clear aligners are ideal for this age group as they are aesthetic, convenient, and require less frequent doctor visits than traditional braces. It is also easy to wear aligners to work every day, and since they are removable, it does not hamper their social life either.
People in this age band are also old enough to understand how and when to change their trays and are more likely to visit their orthodontist if something is amiss.
In adults over 45 years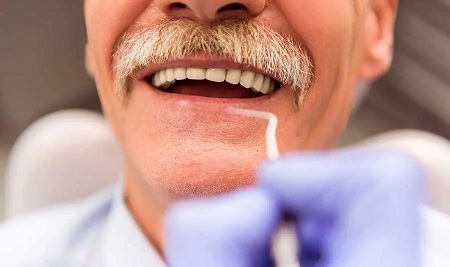 Contrary to popular belief that braces are only for kids, with invisible aligners, even older adults above the age of 45 years can get their teeth straightened.
This age group has most likely ignored orthodontic problems in the past, either due to the non-availability of aesthetic options or lack of awareness.
They are busy individuals who have a great deal of responsibility and prioritize road-favorite the health of their loved ones before themselves.
Invisible aligners are an excellent choice for adults over 45 years looking to correct their irregular teeth and flaunt their dream smile in the most aesthetic way possible.
With affordable invisible braces brands like SD Align, no smile is unachievable today!
Key Takeaway!
Invisible aligners are an into today, thanks to their several benefits. Regardless of age, we all want to flaunt an aesthetic and pleasing smile, and invisible aligners can make this dream come true!
All it takes to get these aligners are a couple of consultation and measurement recording appointments and regular checkups every four to six weeks.
Concerned about the cost of invisible aligner treatment? With SD Align, we offer affordable aligner treatments with easy payment options like EMI. Drop up to your nearest Sabka Dentist Clinic for a complimentary orthodontic consultation with our specialists!