A smile is a curve that sets everything straight, they say. But what if your smile isn't straight due to crooked teeth? Well, you are indeed not alone! Perfect smiles are rare yet the most sought after.
A smile is like a window to your soul. But aesthetically speaking, the beauty of your smile is governed by your teeth, gums, facial symmetry, jaws and a balance of these components. With the latest advances in dentistry and orthodontics, getting your dream smile is not a dream anymore!
The Magic of Orthodontics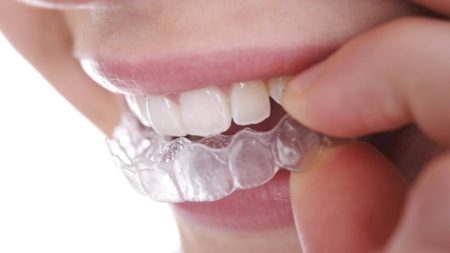 Regardless of how irregularly aligned your teeth are, orthodontics, the brand of dentistry that deals with the alignment of teeth and jaws, has come to the rescue in the past few decades.
Though most people visit their dentist searching for a pleasing smile, not many people know that irregular teeth alignment can affect their overall health.
Some common reasons why people choose to get a smile makeover are:
Crowded teeth
Spacing between teeth
Forwardly placed upper or lower teeth
Open bite
Rotated teeth
Improperly placed teeth that affect your speech
Improper teeth alignment that makes it difficult to brush and floss properly
Depending on your teeth alignment issue, the orthodontist will recommend the most suitable orthodontic treatment to help you achieve your dream smile. Orthodontic treatment options available today include:
Metal braces
Ceramic braces
Lingual braces
Self-ligating braces
Clear aligners or invisible braces
Myofunctional appliances
Regardless of the type of orthodontic treatment, the orthodontist uses wires, elastics, clear aligner trays, etc., to apply force on teeth and move them into proper alignment.
Clear Aligners: The New Player on the Block
While metal and ceramic braces have been conventional orthodontic treatment options to move teeth, clear aligners or invisible braces are popular today. Due to the poor aesthetics of metal and ceramic braces, a large segment of the population would delay or avoid orthodontic treatment. With a growing demand for an aesthetic braces option, clear aligners were born.
Clear aligners are a set of transparent plastic trays fabricated from biocompatible plastic sheets for upper and lower teeth to bring about teeth movement. When worn, these plastic trays are nearly invisible, even from close distances, earning them the name– invisible braces.
Due to their superior aesthetics, comfort and convenience, clear aligners are the most popular choice of braces over other traditional variants.
Your Pursuit of a Pretty Smile Ends with SD Align Clear Aligners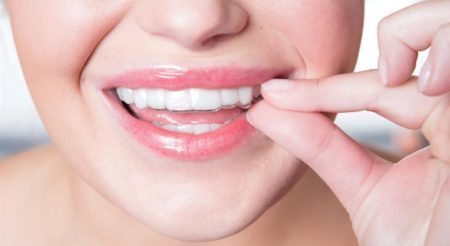 There are several clear aligner brands available in the world today. However, most international brands are expensive as their treatment planning centers and manufacturing facilities are out of India. Also, the time taken for your treatment to begin is anything between 2.5 to 3 months!
Looking for premium quality clear aligners in India at an affordable price? Look no further than SD Align!
At SD Align, we beautify smiles. Proud to be Indian, SD Align's clear aligners are planned by expert orthodontists. Your treatment with SD Align clear aligners is monitored by dentists/orthodontists throughout its duration, making it a reliable and accountable process.
SD Align's clear aligners are personalised and custom-fabricated for each patient using state-of-the-art machines. From the day of your impression, you will receive your starter kit within ten days, anywhere across India, making us the most trustworthy aligner brand in India today.
Here's what the typical process of getting SD Align clear aligners looks like:
During the first appointment, the orthodontist will evaluate your teeth and jaw alignment, gum health and bite. You may require x-rays that help your dentist study the facial skeleton in relation to your teeth.
If you are a case for invisible braces, your dentist will take measurements and a 3D scan of your teeth and bite.
The measurements are then sent to the central team of expert orthodontists who plan your treatment. Once the plan is ready, it is shared with your orthodontist.
Our specialised software allows you to visualise your treatment and final result. Once you and your orthodontist approve the treatment plan, the fabrication of your clear aligner trays begins.
You will receive your first set of starter aligners in less than two weeks.
Why Choose SD Align for Your Dream Smile?
If you are still undecided about which clear aligner to pick for your treatment, here's why SD Align may be a perfect choice:
Made from PETG material, SD Align's clear aligners are transparent, invisible and less likely to stain.
Easy to remove and wear and need to be worn for at least 20 hours a day.
No dietary restrictions
Treatment is planned and executed by experienced and trained orthodontists and not technicians.
Manually polished rounded edges that go an extra mile to give you a supreme level of comfort during your aligner treatment
Dentist-monitored aligner treatment ensures reliability, accountability and successful treatment in the shortest time possible.
Quickest delivery of just ten days anywhere in India
Fast results
Boosts your confidence
Get Your Dream Smile at an Affordable Cost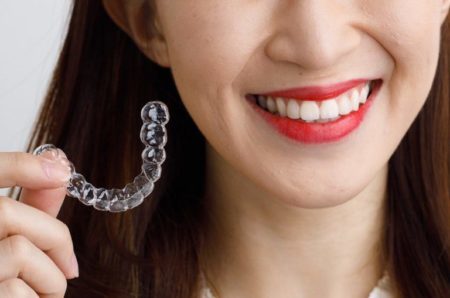 All that glitters is not expensive, at least when it comes to SD Align's clear aligner treatment. Most people avoid clear aligner treatment as they presume it to be a costly treatment. However, SD's clear aligners are affordable and easily accessible.
Most international aligner brands are expensive due to the import duties, and taxes levied on their transport. However, with a manufacturing facility in India, treatment cost with SD Aligners is easy on the pocket.
We also offer easy payment options like monthly EMI to enable you to fulfil your dream of a perfect smile!
If you are unhappy with your smile or having well-aligned teeth has been your always been your long-cherished dream, visit your nearest Sabka Dentist clinic today!
Your smile is safe with us and we promise to correct your smile in the most discreet way possible with SD Align's clear aligners!