Social media is an indispensable part of our lives today. From teenagers to seniors, everyone is active on social media portals. The younger generation is often conscious of their appearance in their online and offline presence.
It is a natural human tendency to want to look attractive and appealing. People who have an aesthetic smile and well-aligned teeth are usually more confident about themselves.
While people would opt for orthodontic and other cosmetic treatments for complex dental issues, even those with minor to moderate dental problems seek treatment to look more presentable.
Orthodontics has been around for several decades, with traditional metal and ceramic braces being the most commonly used options for teeth alignment. While these braces were the only options for teeth straightening earlier, newer products like clear aligners make teeth alignment convenient and hassle-free.
Due to the transparent nature of clear aligners, they are popular among teenagers and fit their modern lifestyles.
Why Are Clear Aligners Ideal for Teenagers?
Here are the top reasons why clear aligners are ideal for you if you are a teenager!
Nearly invisible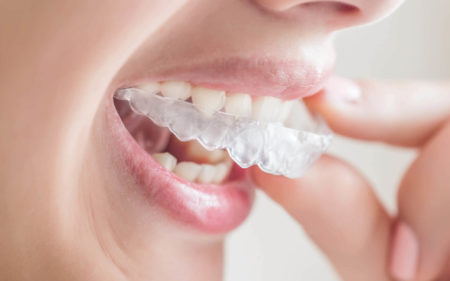 You read that right! Clear aligners are transparent trays customized for each individual and give a snap-fit. Due to the superior clarity of the medical-grade plastic used for the trays, they are nearly impossible to see, even from close distances, earning them their tag of 'invisible braces'.
Removable
Traditional metal and ceramic braces are fixed on teeth and remain in place until treatment is completed. However, teenagers often find this inconvenient because they must compromise their food habits and oral hygiene maintenance.
With clear aligners, you can remove them when you are eating, drinking, brushing or flossing and wear them back. Since clear aligners are removable, you can wear and remove them whenever you want. These trays also come with tools to help you remove your trays easily.
Comfortable
One of the most significant drawbacks of traditional metal braces is that they are uncomfortable and may cause discomfort or pain. While the brackets stuck on the teeth can irritate your lips and cheeks, the wire may cause a knick or cut.
Teenagers also undergo many bodily changes that may aggravate the discomfort and pain due to these minor wounds.
Clear aligners are smooth trays made from medical-grade plastic and are soft on the gums, lips and cheeks. They are ideal options for teenagers looking to straighten their teeth with orthodontics.
Accurate and precise
Clear aligners are advanced dental trays fabricated using intraoral scanning and CAD/CAM technology to offer accurate and precise treatments to patients. During the initial steps of clear aligner treatment, the orthodontist takes 3D scans of your teeth, gums, and bite.
The scan is uploaded on software for treatment planning and visualization before making the aligners.
Due to intraoral scanning and the use of software, clear aligner treatment ensures a high level of accuracy and precision. Additionally, the aligner trays are customized for each individual to give them a flawless, confident smile.
Right age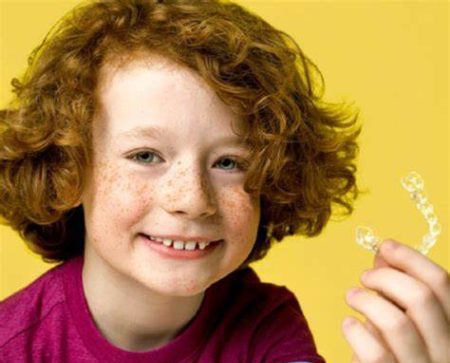 Teenage is the best time to undergo orthodontic treatment, especially with clear aligners. Since teenagers have all their permanent teeth (except the wisdom teeth), custom-fabricated aligners are ideal for them. Aligners treatment using clear aligners takes lesser time to give phenomenal results.
Conclusion
Teenagers are an energetic, agile, impatient and trendsetting age group looking for effective results without compromising appearance. Clear aligners are the latest solution for teeth straightening and also the most aesthetic to give teens a picture-perfect look during and after treatment.
Working in secrecy, clear aligners can leave most people guessing about the truth behind your smile.