If you have decided to undergo clear aligner treatment, you've made the best life decision! Clear aligners or invisible braces are a crowd-favorite due to their superior aesthetics and unmatched comfort. You will receive your clear aligner starter kit within ten days of your first consultation appointment with your orthodontist.
Let's look at what your SD Align 'Starter Kit' includes!
Clear Aligner Starter Kit: Your Compact Box for a Bright and Radiant Smile
Excited about receiving your SD Align starter kit? Here's what it contains:
Your set of aligners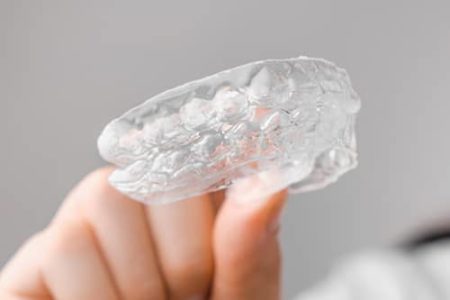 The first set of aligner trays you receive is called zero aligners. These aligners do not move teeth but are meant to get you used to the trays before the next set begins moving your teeth. The zero aligners are marked with '0' to indicate the number of the tray.
A comprehensive care guide
With your zero aligners, you also get a care guide or a user manual in your starter kit. The care guide has all the information you need about how to wear your aligners, how to remove them, the best way to keep them clean, and all the dos and don'ts.
Clear aligner tools
Clear aligners come with a few accessories or tools to help you wear and remove them comfortably. Your SD Align starter kit contains two tools: a chewie and an outie. These handy tools make wearing and removing aligners a smooth and quick process.
A compact, easy-to-carry aligner case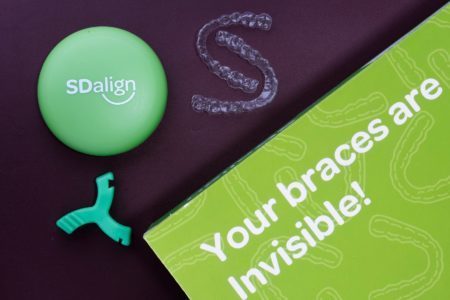 Whenever you remove your clear aligners, they must be stored securely. Keeping them randomly on the table or shelves can attract dirt, dust and microbes. It can also increase the chances of them breaking or getting lost. So, we provide a compact case for your clear aligners that make it easy to carry on the go while keeping your trays safe.
Orthodontic mouthwash
Mouthwash is essential to keep your teeth and gum clean and disease-free. The mouthwash in your starter kit helps you maintain good oral hygiene throughout your Clear Aligner Treatment. Use mild toothpaste to clean your clear aligners and keep them hygienic.
Key takeaway!
Clear aligners or invisible braces are a revolutionary technology to correct irregularly aligned teeth and give you a stunning smile. SD Align aligners effectively correct irregularities like overbite, crowding, spacing, open bite, protrusion and rotations.
All set to undergo clear aligner treatment? Reach out to us to get your SD Aligners today!