Just like other domains in healthcare, dentistry is constantly evolving and upgrading. One field in dentistry that is relatively new is orthodontics. Talking about the latest in orthodontics, one cannot miss clear aligners or invisible braces.
Clear aligners are transparent plastic trays that move them into alignment, correct bite, and improve your smile. They are more aesthetic than traditional metal, ceramic, self-ligating, and lingual braces. They are called invisible braces. It is this hidden nature that makes clear aligners the most popular choice.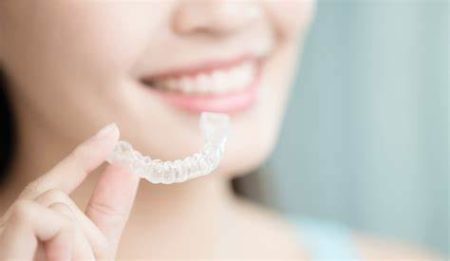 Though clear aligners are recommended for mild to moderate malalignment cases, they are routinely used to treat a wide range of conditions like crowding, spacing, rotation, protrusions, and correction of arch shape.
How Do Clear Aligners Work?
When worn on upper and lower teeth, clear aligner trays fit snugly around them to apply small but constant forces. These forces move your teeth toward the forces and correct your alignment and bite.
But, how exactly do these changes look? Here are some cases treated by SD Align clear aligners– the before and the after!
Spacing
Ideally, adult teeth must not have gaps between them. The tight contacts between the teeth prevent cavities and gum infections. However, some people may have gaps in some or all their teeth that act as areas of food lodgement. Clear aligners are efficient in closing these teeth gaps and establishing healthy teeth contacts in a short time.
Crowding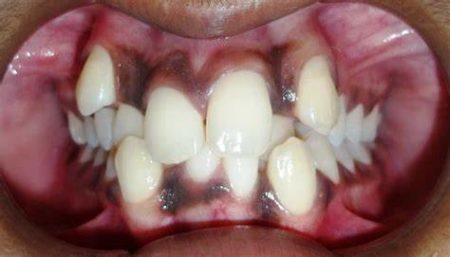 When the teeth are large, jaw size is small, or a combination of both factors occurs, it results in crowding of teeth. This is one of the most common teeth alignment problems for which patients seek orthodontic care. Crowding of teeth affects teeth and gum health, bites, and even your facial profile.
People with crowded teeth find it difficult to brush and floss due to the lack of adequate space between teeth, resulting in poor oral hygiene affecting gums, teeth, and bone health.
Clear aligners can easily treat the crowding of teeth, as seen in the images.
Rotation
In many people, teeth turn or rotate in their places, resulting in malalignment called rotation. Rotated teeth are often out of line and affect biting and chewing. They also lead to poor oral health, increased risk of cavities, and bad breath.
Clear aligners are effective in de-rotating teeth and closing any remaining gaps.
Bite Correction
Most teeth alignment issues result in bite problems. Like braces, clear aligners effectively correct bite problems and restore chewing and biting efficiency.
Some common bite problems encountered are:
Crossbite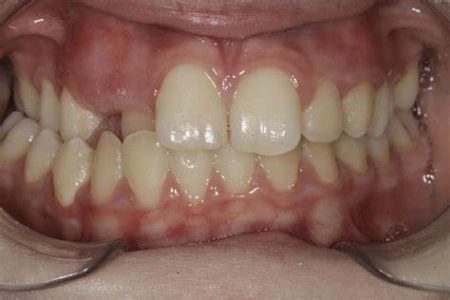 Usually, your upper teeth rest on your lower teeth and establish a bite. However, this normal bite is disrupted when the upper arch is too narrow or the lower one too wide. This is called a crossbite.
As you can see in this photograph, the lower teeth overlap the upper teeth, whereas it should've been the reverse. Clear aligners can correct these kinds of malocclusions to restore a healthy bite.
Overjet and Overbite
Usually, the upper front teeth overlap the lower front teeth by around 2mm. However, this condition is called overjet when the upper teeth are far ahead of the lower teeth (>2mm).
The upper front teeth also overlap the lower front teeth vertically by around 2mm. This is called an overbite. The upper front teeth fail to overlap the lower front teeth, resulting in an open bite.
Clear aligners can effectively treat these bite problems, as seen in the before and after photographs below.
Arch Shape Correction
When there are malocclusions, in many cases, it arises due to a change in the upper or lower arch shape. Clear aligners effectively correct arch shape and size problems while properly aligning teeth.
As you can appreciate in these photographs, the arch has an unnatural curve, which gets corrected with clear aligners to get a smooth curve with properly aligned teeth.
A well-shaped arch is vital for a normal bite.
Conclusion
Knowing how clear aligners work makes it easier to understand how your treatment with them will progress. Sign up for this orthodontic journey to get your dream smile with clear aligners!
If you have queries regarding clear aligners or are wondering how to begin your treatment, connect with us to book your consultation with our expert orthodontists.
Visit your orthodontist or your nearest Sabka Dentist clinic for the best quality invisible braces at affordable prices.