People are willing to spend a lot of money on their appearance– from beauty and cosmetic products to clothes, shoes, and other accessories.
But what about their smile? A beautiful smile is attractive and memorable. But what if your irregular teeth affect the beauty of your smile?
Believe it or not, having straight teeth enhances your smile and overall appearance. Several treatments help you get straighter teeth and a stunning smile.
While braces and orthodontic treatments are the most natural way to get straight teeth, some cosmetic procedures are also available that straighten your teeth and improve your smile quickly.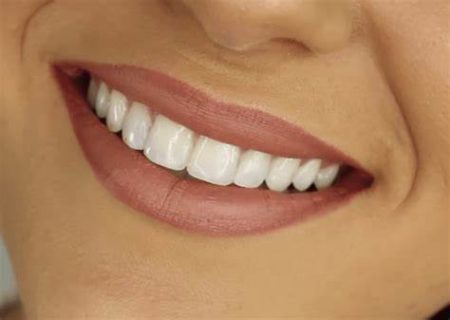 But did you know there are many benefits of having straighter teeth than just a pretty smile? Let's check them out!
6 Top Benefits of Straighter Teeth
Here are six top benefits of having straighter teeth:
Healthier teeth
Having malalignment issues does not just impact your smile but the health of your teeth too. When teeth are irregularly aligned, food tends to get stuck in various nooks and corners of your teeth, resulting in plaque and calculus.
Food lodgment also results in tooth cavities and gum infections. With SD Align clear aligners, you can get straighter teeth, and the removable nature of these invisible braces also makes it easy to brush and floss.
Better oral health
Our oral cavity plays a significant role in healthy nutrition. Dental health is crucial for healthy lungs, kidneys, heart, and other organs. People with straight, well-aligned teeth tend to have better oral health and hygiene.
Easy to clean
Brushing and flossing are challenging with irregular teeth, while straight teeth allow you to reach all parts of the mouth, keeping your teeth and gums clean. Cleaning straight teeth are effortless, and oral hygiene measures are more manageable than those with crooked teeth.
When you have crowded teeth, the food residues tend to get left between your teeth and gums, resulting in gum infection and tooth cavities.
Additionally, when you have tooth crowding, your brush head cannot reach all sides of your teeth, further increasing the risk of cavities.
When you undergo clear aligner treatment to get straighter teeth, you can brush and floss your teeth better and save time.
Healthy gums
Gums are the protective covering around your teeth. When they are unhealthy or infected, it results in tooth mobility, discomfort, and pain around the affected teeth. Straighter teeth enable better brushing and flossing and subsequently healthier gums.
Improved speech
Your teeth play an essential role in speech development. Several syllables and sounds we make while speaking require well-aligned teeth. Crowding or spacing of teeth can cause faulty speech patterns.
Using braces and clear aligners can help correct and improve speech. While having straighter teeth improves your appearance and boosts confidence, it also enables you to communicate better.
Reduced trauma to the jaw
Your teeth are housed in the jaw bone. When you have well-aligned, straight teeth, your bite is balanced and keeps the jaw joint functioning normally. But, when you have irregularly aligned teeth, your bite is unbalanced.
So, when you chew, unnecessary and excessive forces are applied to your jaws, damaging your jaw joint and causing trauma to your joint muscles. These issues translate into chronic neck pain and head and back aches.
How to Get Straighter Teeth?
Now that you understand the importance of straight teeth, how does one get them? Orthodontics and cosmetic dental treatments are two of the most effective ways to get straighter teeth and a stunning smile.
SD Align clear aligners are the best option for getting straight teeth today. They are removable, easy to wear, highly comfortable, and easy to clean and maintain.
Conclusion
A smile comes from the heart but having irregularly aligned teeth can affect your confidence and self-esteem. If you are embarrassed about your smile or cover your mouth while laughing, it's time to re-look at your teeth!
Apart from better aesthetics, having straight teeth has other benefits. Contrary to popular belief that clear aligners are expensive, SD Align clear aligners are affordable with easy payment options.
Get your dream smile and reclaim your confidence with SD Align clear aligners today! Book your appointment here.