Do you have crooked teeth and want them to get fixed but are afraid of the pain caused by procedures? As technology advances, there is a lot that keeps on changing. Adults and teens with crooked or misaligned teeth now don't have to wear brackets and wires to get them aligned traditionally.
Most Sabka dentist patients like having clear alignment trays that allow them to go through orthodontic care without even getting into self-consciousness or other hassles.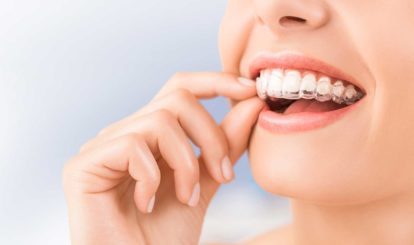 As this technology is rather new, many people also have many questions regarding it to be sure of what they are getting themselves into.
We will cover most of these questions of teeth aligners below, mostly regarding pain and how to overcome it if it happens. So continue reading if you or your loved ones have the same problem and want to get answers to their questions.
Are Teeth Aligners Painful?
The most common question about clear teeth aligners is whether they are painful, as people think of them as ordinary braces of metal. But the good part is that clear aligners are not painful. However, it can leave your teeth feeling kind of sore.
You can think of them as ordinary orthodontic treatment. When you get your braces first, you may feel uncomfortable with your teeth due to the pressure being put on. This same discomfort happens when your braces are pressed or tightened.
While your invisible aligner trays used in this new technology of aligning teeth aren't like brackets or wires for braces, instead, they will cause a bit of discomfort only because of the nature of your orthodontic care and a specifically applied tension on your teeth.
Clear dental braces are now a highly popular option for people that don't like to get traditional braces. The question of whether it is possible that aligners can cause pain remains. Pain that is caused by these aligners is dependent on every single person's ability to tolerate pain.
It is also possible that you may experience zero pain. If you still feel some pain for over a week after you have started using aligners, this may show that you have a more serious issue underlying, and you should get your dentist to check it.
What Is The Amount Of Pain That Can Be Caused By Clear Teeth Aligners?
In the case of pain, similar experiences have been reported of mild and only temporary pain. A study has reported that around 54% of wearers of invisible teeth aligners have experienced a slight pain while the other 35 percent did not feel any pain.
One major complaint of the wearers of these aligners was having difficulty chewing food. Such research statistics show that aligners only cause mild pain that doesn't even last long, and not all users experience it. But you might also feel pain if you bear a lower pain tolerance, have sensitive teeth, or have gums.
How Long Will Severe Gum Pain Last?
Users reporting some pain caused by invisible aligners said that it lasted only 2 to 3 days after wearing it. Since clear aligners need new trays to be placed every 2 weeks, it is also possible to feel some pain and discomfort in the first few days of every cycle.
But once your teeth get used to wearing the aligners, it also becomes possible for all of these signs to be less pronounced.
Should I Get Braces Or Clear aligners: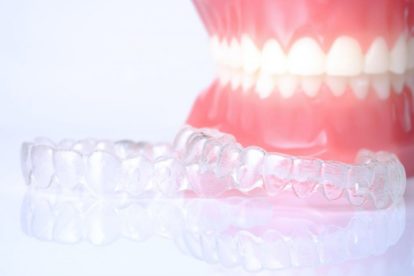 Overall, it is also thought that these clear aligners can hurt far less than those metallic braces known as fixed appliances. Clear aligners also help realign your teeth using plastic and no metal wires or brackets. The clear plastic used to make clear aligners might be a lot more comfortable to be worn every day without much discomfort.
The first feeling of pain once you wear the trays of clear aligners is normal, and the whole clear aligners process won't take as long as the metal braces do. This is a talk of only 12 to 18 months vs. over 5 years, which is why aligners have become so popular among the wearers.
Some people also say that metal and wires used in braces are uncomfortable because of their sharp sides and protruding parts. This can cause pain in your gums too.
It is easily possible to experience pain in your teeth, tongue, and jaw in the first week of having your new transparent teeth aligners on. But this pain will not be severe or too much to interfere in your daily activities. So the answer to is it possible that aligners can cause pain is valid only to the extent of mild and temporary pain in normal cases.
You can easily wear these aligner trays and carry on your daily activities just like that. You will not feel any pain in your gums or jaws. In normal cases, you won't have any bleeding teeth or cold or hot sensitivity due to invisible aligner trays.
How Should I Treat My Toothache Caused By Teeth Aligners?
While any of the pain caused by clear aligners is only mild and lasts for a while, some people might find it too uncomfortable and may ask for a solution. To help yourself in this case, you can try the following options:
Try dental wax
Take OTC medications
Change how you are eating food
Keep the trays in
Conclusion:
Is it possible that aligners can cause pain? The answer to this is only mild and temporary pain that easily goes away within a few days. We hope this guide helps you to know the answer to your question. You will see great changes in the alignment of your teeth soon after you start wearing your trays.
Your teeth aligners can make your teeth shift in only 12 to 18 months, while traditional metallic braces will take you 5 years! The answer is very clear, and your choice to pick clear aligners is easy to make.